Stay safe; stay well.

Hi, thank you for visiting Approach Wellness. Please DO NOT rely on our website or any health and wellness blog for personal medical decisions, especially concerning the novel coronavirus. Always consider authoritative primary sources for guidance and consult with a physician and follow local protocol if you do not feel well.  COVID-19 is an emerging, rapidly evolving situation. Visit our coronavirus page for links to the latest information and research.
Questions, Comments, Observations?
Please select one of the options below to contact me directly.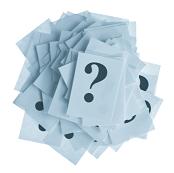 And please don't worry about giving me your email address.
I can assure you that I HATE spam as much as you do (if not more, grrrr), and I will NEVER EVER give it out to anyone else.
---
Health and Wellness Home
-
Contact
---