Do You Know these Fat Facts?
Improve your immune system and overall health by learning the true fat facts.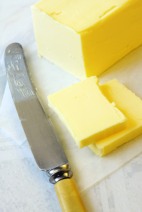 Do you avoid all fatty foods like the plague? Or maybe you indulge in fatty foods, but worry about the effects on your health? Or maybe you're simply looking for information on healthy fats so you can feel good about what you're giving your family? 
It's so easy to get confused with all the conflicting advice out there.
Especially when you are being misled.
Certain fats that are touted as healthy are actually robbing you of your health every day. Not to mention prematurely aging you.
Which ones? Keep reading...
I'll break all the hype down for you into more easily digestible bits. My goal is to leave you feeling good about which fats you choose for yourself and your loved ones.
Fats play a critical role in our body -  but too many of us overlook the benefits of fat. 
In fact, some fats not only support your good health - but your health actually depends on them.
These are called essential fats, as in the omega fatty acids.
Click on the link directly above for an overview on the fat facts about the omegas. Once you've read that, read more detailed information on each of the following:
I'm sure you're not used to fats being classified by the omegas, but it's a much more useful way when trying to improve your health.
So what about those bad fats I mentioned earlier? Those fats that are being touted as incredibly healthy and an excellent addition to your diet...
These fats suppress our immune system, prematurely age us, and generally wreak havoc on our entire body.
In the following list, one is the culprit. But which one is it?
It's not the one you've been led to believe, and it all has to do with how it is processed.
Another fat that will wreck your immune system and your health in general (and should be avoided at all costs) are the cheaply made, highly profitable trans fatty acids. 
And if you are looking for a great fat to boost your immune system and provide a myriad of other health benefits, these coconut oil benefits leave everything else in the dust.
Just make sure you know where to buy coconut oil, so you'll be sure to get all those health benefits.
Here's my favorite brand of organic virgin coconut oil.
With all of these fat facts in hand, you should have a good grasp on which fats will help you on your journey to good health.
---
Health and Wellness Home
-
Fat Facts
---